THE NEW CLASSIC: POLKA DOTS + WHITE SUNNIES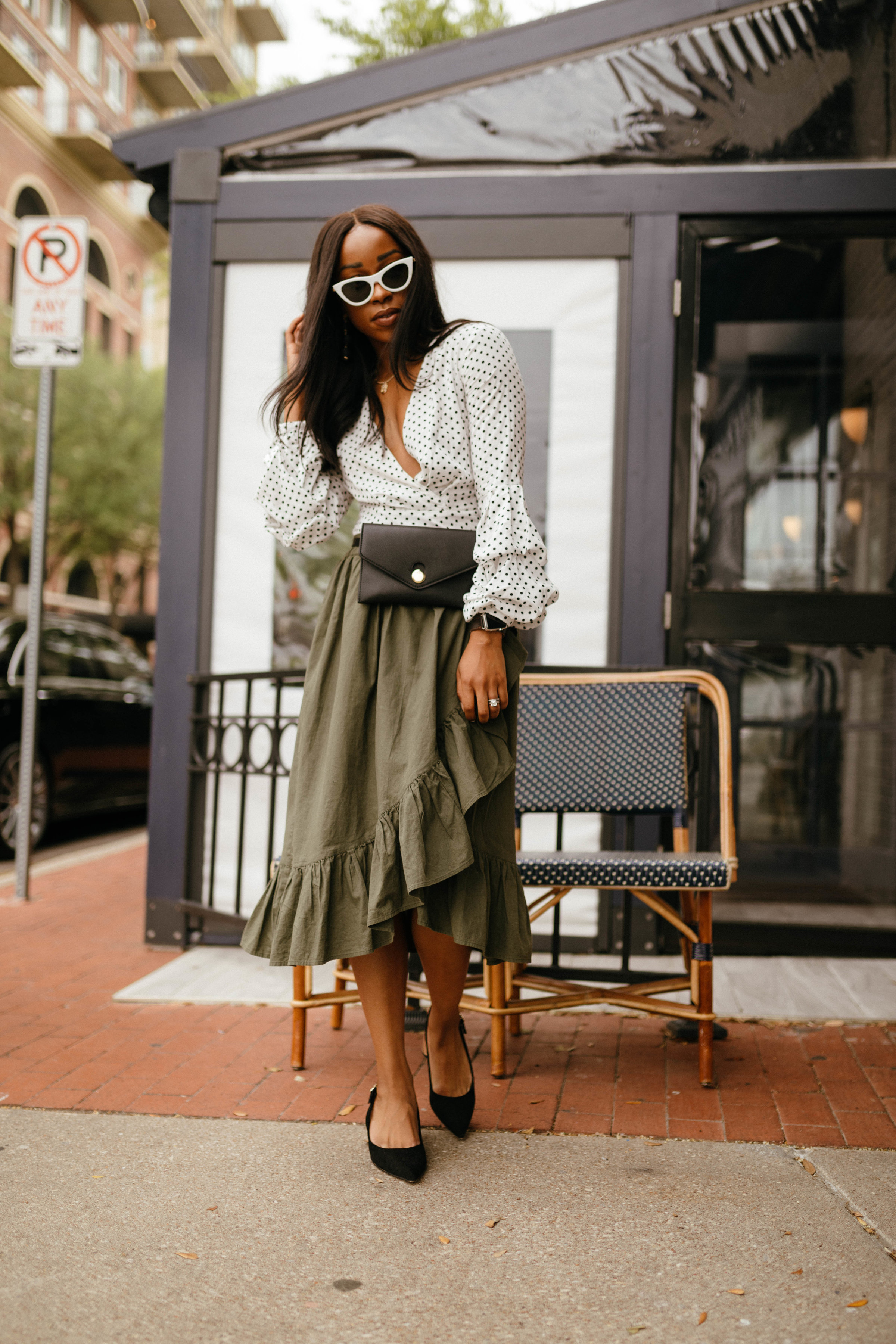 fan of polka dots, but for some reason this spring I got caught up in the craze. Polka dots are basically the new black right now (okay not really) but they are seriously on trend. When I saw this ASTR top I fell in love with the pattern, slouchy bell sleeves and plunge neckline. And you can't see it in this post, but it's also a peplum! I wanted to add a little pop of color, so I paired it with this olive green skirt with a ruffle hem. The color brightens up the look a bit, but since this green borders on neutral territory, it's still pretty understated.
I really love that the kitten heel has made a comeback (shout out to my cousin Arika who anticipated this). It is so much more practical than high heels, I could dance around in these all day. I love the gold lamenated heel on these as well, definitely gives me another little pop to play on the warm tones of my skirt. I decided to go with my new favorite sunglasses, these white LeSpecs sunnies. I feel like they give the look a really classic but trendy edge. Finished it all off with this fanny pack. It is the perfect size, fits my phone, keys and lipstick. And it was a $30 steal from Zara. Win win!
XO,
Bee
ASTR The Label Polka Dot Shirt (similar here)
Ruffle Hem Midi Skirt in Olive (similar here)
Le Specs Enchantress Sunglasses